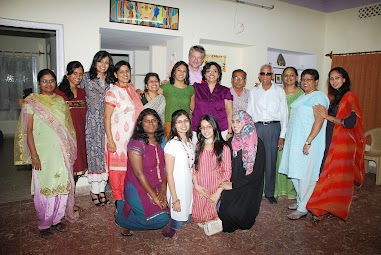 The Hyderabad Academy of Psychology (HAP) has been founded by Dr Diana Monteiro as a training academy and counseling center to bridge the gap between formal psychological education and practical application of psychology in everyday life. We are currently involved in Counselor training, Corporate training, Counseling and Outreach services and Continuing Education of professionals in the field.
The HAP is the first of its kind in the twin cities to offer Counselor training to individuals to ensure that adequate preparation in practical skills, theoretical knowledge and supervision is provided to those who are engaged in the process of helping others. The HAP also offers a wide array of seminars and workshops, throughout the year. We at HAP believe in Continuing Education of specialists and we train students in basic and advanced skills in counseling psychology. We also provide short term workshops and trainings for the professional development of psychologists and counselors.
We believe in action oriented change, and therefore are constantly widening our network of friends and support in the local and national psychology community. In addition, our plans include seeking collaboration with international universities and national organizations, so that students can benefit and grow within the field. Our students can claim the benefits of these networks through better opportunities for higher education and career placements. It is our hope that together we can take the field of psychology to new heights.
We also offer Counseling in various formats (individual, group, couples, child and career) to those in need. We ensure that the highest quality of care is provided to our clients and we follow the current standards of practice maintained the professional practice of psychology. Our Outreach services include educating the public about mental health by offering short seminars and workshops of positive mental health and wellbeing. We also offer suicide prevention trainings to the community and spread awareness about the warning signs and symptoms of suicide.
Our Corporate training services include trainings to help increase productivity, enhance organizational health, boost morale, attract & retain employees, promote workforce cooperation and help employees effectively manage their work and personal life. We offer consultation and assessment services to each corporate client to provide them with a distinctive training package that meets their unique needs.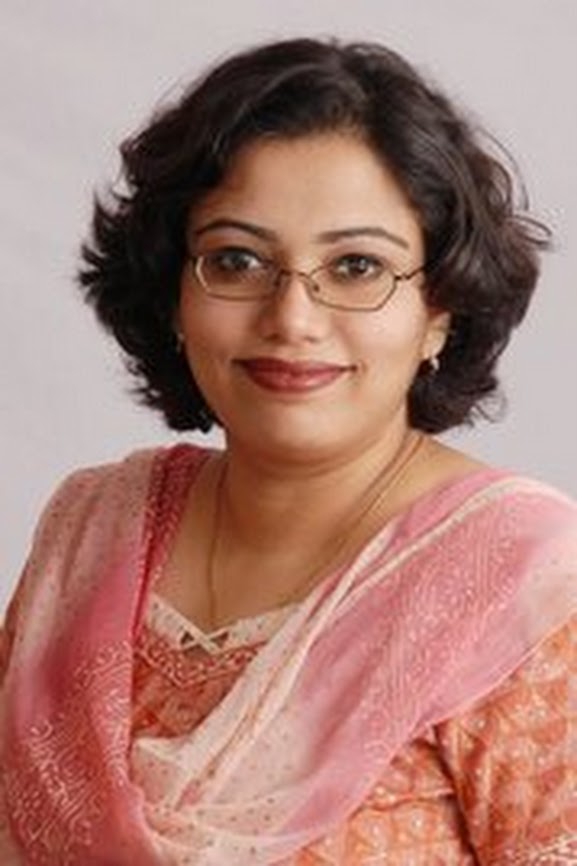 Counseling and Training Team

Dr Diana Monteiro, Director
Dr. Diana Monteiro obtained her Ph.D. in Counseling Psychology from the University of Southern Mississippi, USA and worked as a licensed psychologist (in Tennessee, USA) before returning to India in 2008. Her ardour for providing psychological services made her initiate The Hyderabad Academy of Psychology in Vikrampuri, Secunderabad in 2009. At HAP, Dr. Monteiro and her team of hand-picked counsellors practice counselling, conduct courses and workshops, and supervise other counsellors-in-training. Dr. Monteiro is also the counseling psychologist at NALSAR University of Law since September 2013.
Dr. Monteiro comes across as someone who's intelligent, accomplished and warm, a top-notch trainer and counsellor, and fun to be around. She inspires her trainees with her undying passion for Counseling Psychology.
Dr. Monteiro is often invited both locally and internationally to conduct out-reach programs. Her seminars and workshops have covered a variety of topics, which when presented in her gregarious style (so well known in the twin-cities) are often said to be inspiring. Her specialty areas include working with adolescents and adults, suicide prevention, relationship concerns, communication and multicultural issues. She is adept at treating mental health issues from a positive psychology framework and uses strength-based approaches in counselling. Her philosophy of training is based on integrity, ethics and working hard and playing hard to ensure good all round development.
Divya Raj




Of the many choices in life, those involving helping others come to terms with the cards they've been dealt with, are the most difficult ones. Driven by an innate passion to help others lead better lives, Divya has chosen academic paths that will bring her closer to becoming a psychologist. A bachelors degree in psychology followed by a masters in the same gave her the opportunity to study under some of the biggest names in the counseling field in the country. After a brief stint working at the university counseling center and completing the Basic Counseling course at HAP, she decided to dive deep into the field of clinical psychology by pursuing an M-Phil Degree. Two years of rigorous training under the strict guidelines of the RCI, while seeing clients as part of her coursework, today she works as a Senior Research Fellow at the Nizams Institute of Medical Sciences in Hyderabad. Apart from being the clinical psychologist of the memory clinic, Divya also plays a major role in the execution of a ICMR funded project of decoding western clinical tests and applying them in an indian context. To further her counseling skills, she is currently pursuing the Advanced Counseling skills course at the HAP and sees clients at HAP and is the Clinical Psychologist at HAP.


Jaishree Narayan


Jaishree Narayan has specialized in early childhood education and has over 25 years of teaching experience.She has conducted several workshops for both educators and parents. Keenly interested in human behavior she did her Masters in Psychology from Madras University along with a certificate course in Guidance and Counselling for elementary children from IGNOU . She maintains an equitable balance between her professional career (school administration and psychological counseling) and family life. She has completed the Basic course in counseling from HAP and is pursuing the Advanced course. She is a Counselor/Trainer and Supervisor at HAP.


Rekha B. Lagu


Rekha B. Lagu has completed her B.Ed. and have 26 years of teaching experience. She is currently pursuing her Master's in Psychology. She is experienced in working with adolescents and parents. She has completed the Basic and Advanced Counseling courses at HAP. Rekha is a warm, friendly and caring person whose young heart and constant positivity makes everyone around her feel good all the time. She is a multi-tasker who has too often be told to slow things down for herself and she manages her home, family, work and extra activities with great poise and confidence.

Malathi Raj


Malathi Raj has a Masters in Psychology from Madras University. She did a Basic course in Counselling before joining HAP for the Advanced counseling course. Human behaviour and psychology always fascinated her, and that's what motivated her to go back to continue formal education 26 years after stopping. Another reason to look for a career at an age when others think of taking a voluntary retirement was to not fall prey to the Empty Nest Syndrome. She is young at heart and has an empathic and warm soul. She works as a volunteer in an NGO called Roshni and as a counsellor in HAP. She enjoys her work immensely and is very passionate about it. She is an active member in the Rotary Club of Secunderabad Cantonment, and has a large group of friends. She believes that we learn as long as we are alive and we can learn from anybody at any time as long as we have an open mind.

Monika Chandan


Monika Chandan, pursued her B.Com in foreign trade, but always found herself deeply interested in listening to others and their problems. She loved observing how people react to different situations in and enjoyed helping others . This interest made her take a turn in life and study psychology under Dr.Diana Monteiro and now, she never wants to look back. She feels she has the will and passion needed to help others. She has a strong belief that if you put your deepest wish out there, it will happen (and the rest of us cynics at HAP try to convince her otherwise :P). She has completed a Basic Course in Counselling from HAP and is currently pursuing her Master's in Psychology and is a counselor and supervisor at HAP.

Sandhya Ramchandani Kaura

Sandhya Kaura designed interiors for about 3 years but then she felt something missing in her life. That's when she realised her interest in Counseling and Psychology. She realised that helping people gives her deep satisfaction and happiness. She started the journey with a 10 week course in Counseling skills at HAP, then completed the Basic course in Psychological Counseling Skills at HAP and went on to do her MSc. in Psychology from University of Madras. She is currently working as a Psychological Counselor at Bharatiya Vidya Bhavans Vivekananda College, Sainikpuri, Secunderabad. She is also a part of the Advanced Course in Psychological Counseling Skills at HAP and is a Counselor/Trainer and Supervisor at HAP.

Other Staff

Salma Begum

Salma is our receptionist and manages Dr. Monteiro's schedule. She is usually the first point of contact for anyone calling HAP and knows all the policies and procedures thoroughly allowing her to ensure that she manages the students, staff and Dr. Monteiro with skill, charm and authority. Thanks to her, HAP has been able to function smoothly for years and she often goes above and beyond to make things happen for us.





Our Student Testimonials
Being a part of the HAP has been the most enriching academic experience. Now I love my subject (Psychology) even more. I feel confident of being able to apply my knowledge.., thats what we're taught at the HAP. The internships and supervision were the highlights of the course, it gave us students a chance to gauge where we stand in terms of our skills, boosted our confidence and at the same time showed us areas where we needed to improve.
We have the most amazing teachers. The style of teaching is extremely effective and fun. The discussions in class and the assignments are also a great source of learning. I have been very lucky to be a part of an amazing batch, I have learnt a lot from my classmates. As I've always said, my classes were my therapy.
This course has helped me decide in which way i need to steer my career, I intend to be a counselor. I'm grateful
–Bona Marie Colaco, Batch 1

It is very refreshing to see that the course is not just theory but a lot of practical hands–on skills being taught. Diana and Aaarthi make it a lot of fun as well.
–Mamta Reddy, Batch 2

I am Rekha Lagu,one of the student of HAP. My experience with HAP was JUST GREAT.I got to learn a lot from this course.The best part of this course was the practical training that I got from HAP.I don't think there is any other institute that offers what HAP offers. Dr. Diana and Aarthi are two great people.They are very good at what they do.I enjoyed every bit of the training. I am going to miss my classes and my classmates.
–Rekha Lagu, Batch 1

Students comments on Basic and Advanced Course Evaluations
"The Helping skills that were taught to help us to deal with clients was very good. so enjoyed this course. The counseling and training was just awesome"
"Attending classes was very important and most valuable to understand and gain more knowledge. However, the amount of knowledge that I have gained from this course is incredible."
"The practical experience provided was most valuable. I learned a lot in the course and I liked it a lot. Before joining this course I did not have much language in psychology but now I can proudly say I know something. Thank you so much."
"The role plays taught me a lot and the skills, theory and most important of all the supervision was very valuable. The suicide assessment was very interesting and an eye opener. I have learnt a lot during my practical training, but I am not confident about learning the theory part. However, after this course I have become more confident and feel I am able to understand and help people better."
"Supervision was extremely helpful and valuable."
Batch 4 & 5 Graduation

Batch 6 (2012)

Counseling Role-play (2012)